Leave no-one behind – Talentia releases its parliamentary election goals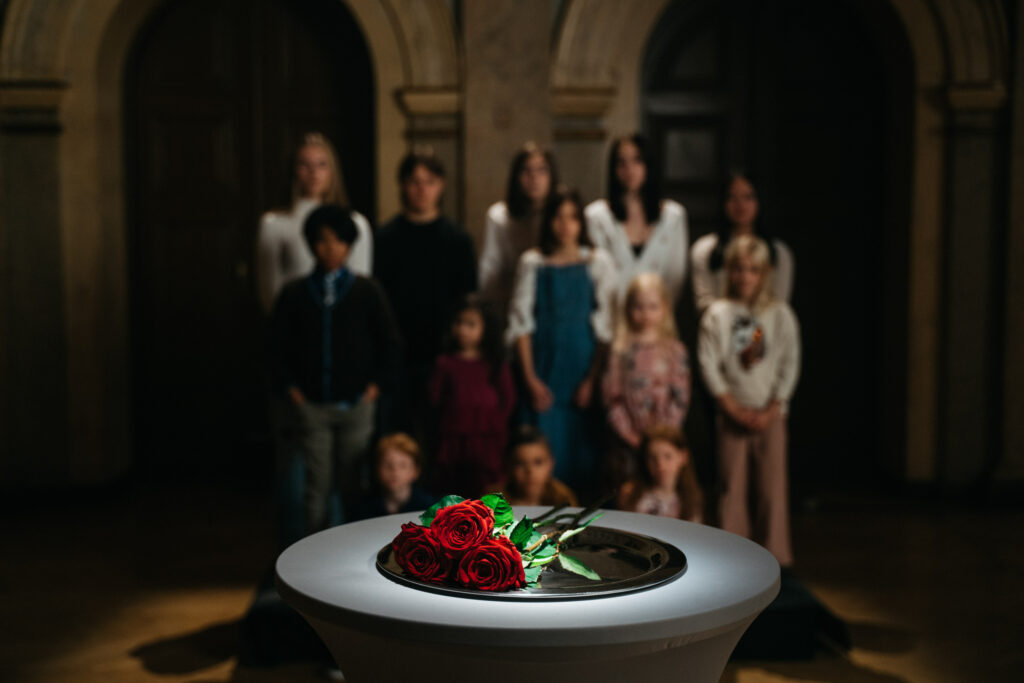 Every euro invested in social services pays itself back and generates savings for society, points out Talentia Union of Professional Social Workers.
Today, on 18 November, the organisation released its goals for the 2023 parliamentary elections and simultaneously kicked off its election campaign with the message: Leave no-one behind. The aim of the campaign is to put a spotlight on the importance of social sector professionals for citizens' well-being and public finances.
Spending cuts are expected in public finances during the next government's term of office. Talentia offers decision-makers methods for cutting costs.
Social sector expertise strengthens well-being and public finances
"We can make big savings when we ensure that social services run smoothly. Customers need to be able to get help when they need it. When we take care of social issues more effectively than we do now, we will save in other costs such as health care and unemployment costs," says Talentia's President Jenni Karsio.
Every fifth Finn uses social services. During the pandemic, the need for child welfare services, services for the elderly and services for the disabled grew in particular.
"As a small country, Finland cannot afford to leave anyone behind. Social sector experts work to ensure that everyone stays onboard. To make sure everyone gets the help they need, we need to retain employees and ensure that there is enough of them. This can be achieved by investing in social sector professionals' competence, work well-being and possibilities to work in a legally and ethically acceptable manner," Karsio points out.
Money for social sector research – more effective services and stronger public finances
Talentia demands that funding for university-level social work research be raised and gradually increased during the next government's term of office. Currently, the sector's research is given mere pennies compared to health research.
"Customers need to get the best possible service. Effective and successful services are created by researching and developing the sector's practices and methods regularly. Effective services boost public finances," Karsio says.
Improving early childhood education with the 1+1+1 model
Early childhood education, which is suffering from a labour shortage, is in a deep crisis. The Act on Early Childhood Education and Care, amended in 2018, served to deepen the labour shortage. A new job title, social pedagogue in early childhood education and care, was recorded in the act, but the act did not specify a clear role for social pedagogues compared to other professionals.
Due to the unclear situation, social pedagogues have begun to leave early childhood education, which is serving to deepen the crisis in the sector.
"Early childhood education is an investment in the future. We have to finally make the interests of the child our top priority. This means that a social pedagogue must work in each early childhood education group in the future. Their expertise supports the well-being of children and families and prevents children from becoming marginalised," Karsio explains.
Talentia presents the 1+1+1 model as a solution to the labour shortage: Each day-care group must have one teacher in early childhood education and care, one social pedagogue in early childhood education and care and one childcarer in early childhood education and care.
"The sector's attractiveness and employee retention are significantly increased by a variety of career opportunities in early childhood education. That is why social pedagogues working in early childhood education must be provided with clear and flexible training paths preparing them for jobs as early childhood education and care teachers, special education teachers and pre-primary teachers.
Read more about Talentia's parliamentary election goals (in Finnish): talentia.fi/eduskuntavaalit